Digital Story Circle at UFS Qwa Qwa Campus
August 23, 2019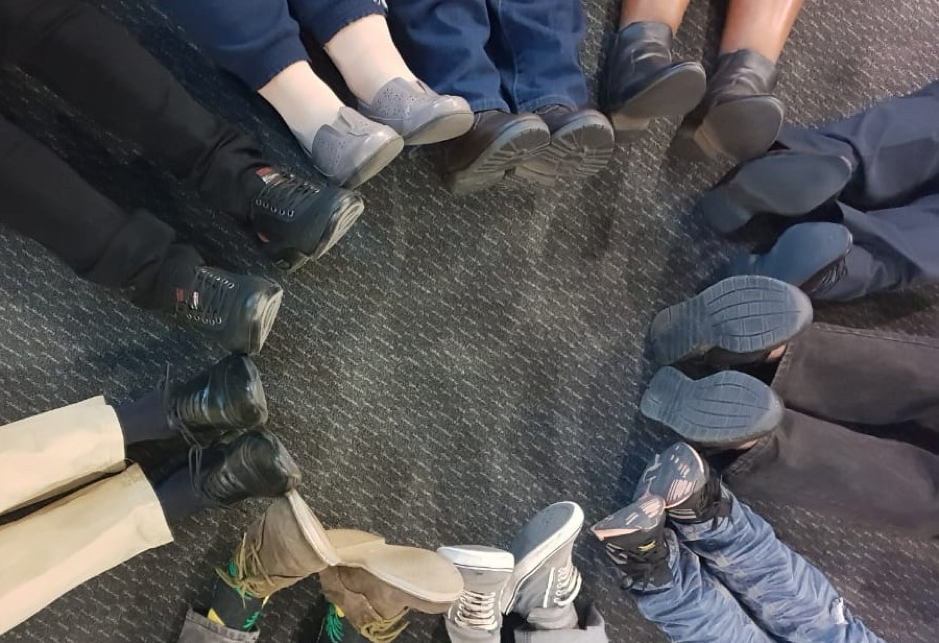 The first day encapsulated introductions and introspection by the participants made up of UFS staff, students and community partners. Willem Ellis also elaborated on the ethical dimension of the storytelling circle. It is important to remember that the right thing should be done for the right reason.
Day two, we concentrated on getting the precise words to elaborate on the personal life journeys of the participants. Interestingly, deep trust was generated amongst the participants in a short span of time. Exhilarating stories that they have not told many people were shared.
By late afternoon, the participants delved into digitalising their story. WeVideo and Vlogit were introduced to the group, and they were left to "play with the toys".
Day 3 was mainly made up of digital practices. With a little help from a few CGF friends, the participants worked on putting their stories together, in terms of their narration, music, photos and transitions.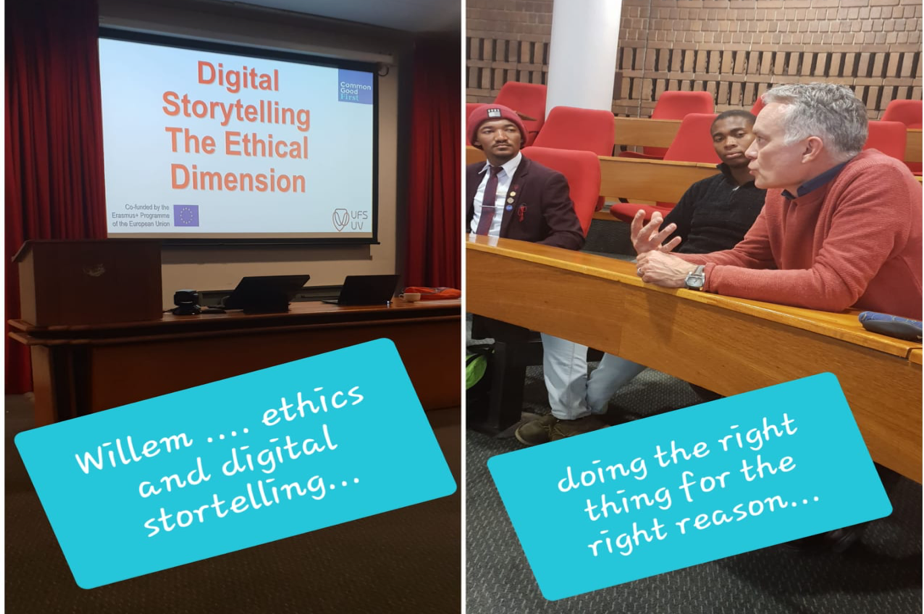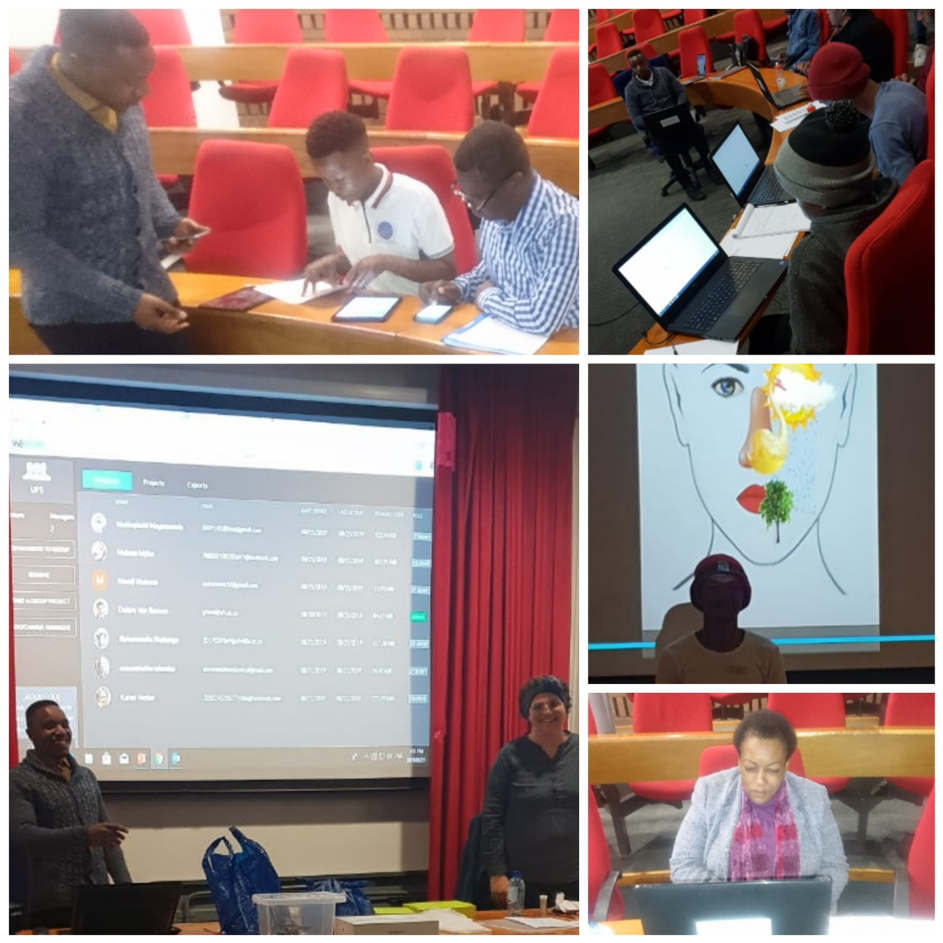 The participants were also introduced to the CGF Platform and registered their projects.
Crunch time arrived during the late afternoon when the "almost" completed stories were showcased through the licensed WeVideo website. Participants shared emotional stories covering topics like loneliness, adoption, divorce, domestic violence, depression and suicide. Intrinsic and life changing conversations took place between this very diverse group.
The story circle methodology once again proved to be an excellent way to demonstrate healing, awareness about social ills and relationship building.