UFS's Lab Launch
May 19, 2019
The University of Free State is one of the six South African universities that are part of the Common Good First EU Erasmus + Funded project. Over and above the awareness of social innovation in South Africa, sharing digital skills is the responsibility of this project. To this end, the University of the Free State received several pieces of technology to set up "fixed" and "pop-up" digital labs in the Free State.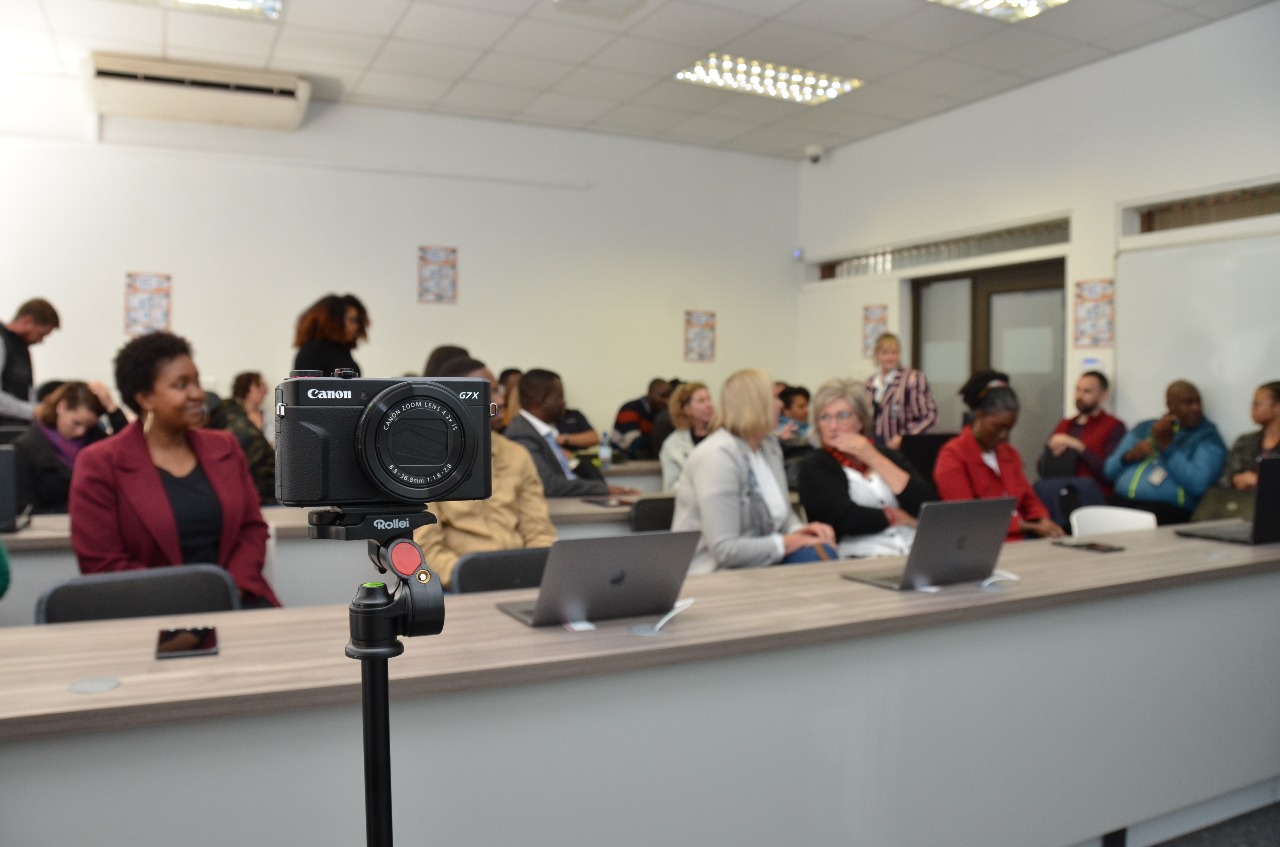 On 10 May 2019, a fixed lab was launched at the Centre for Development Support. Approximately 50 staff members, community partners and students were welcomed by Prof. Hendri Kroukamp, the Dean of the Faculty of Economic and Management Sciences, quoting a Cat Stevens song "I can't keep it in". This laid the foundation of the excitement that was experienced by all during the day. The enthusiasm continued with Prof Puleng Lenka-Bula, Vice-Rector: Institutional Change, Student Affairs, and Community Engagement, noting that the Common Good First Project is a way of joining the old world of storytelling with the new world of digital technology.  This process will therefore not only develop scholars, but also contribute to the common good of the broader community.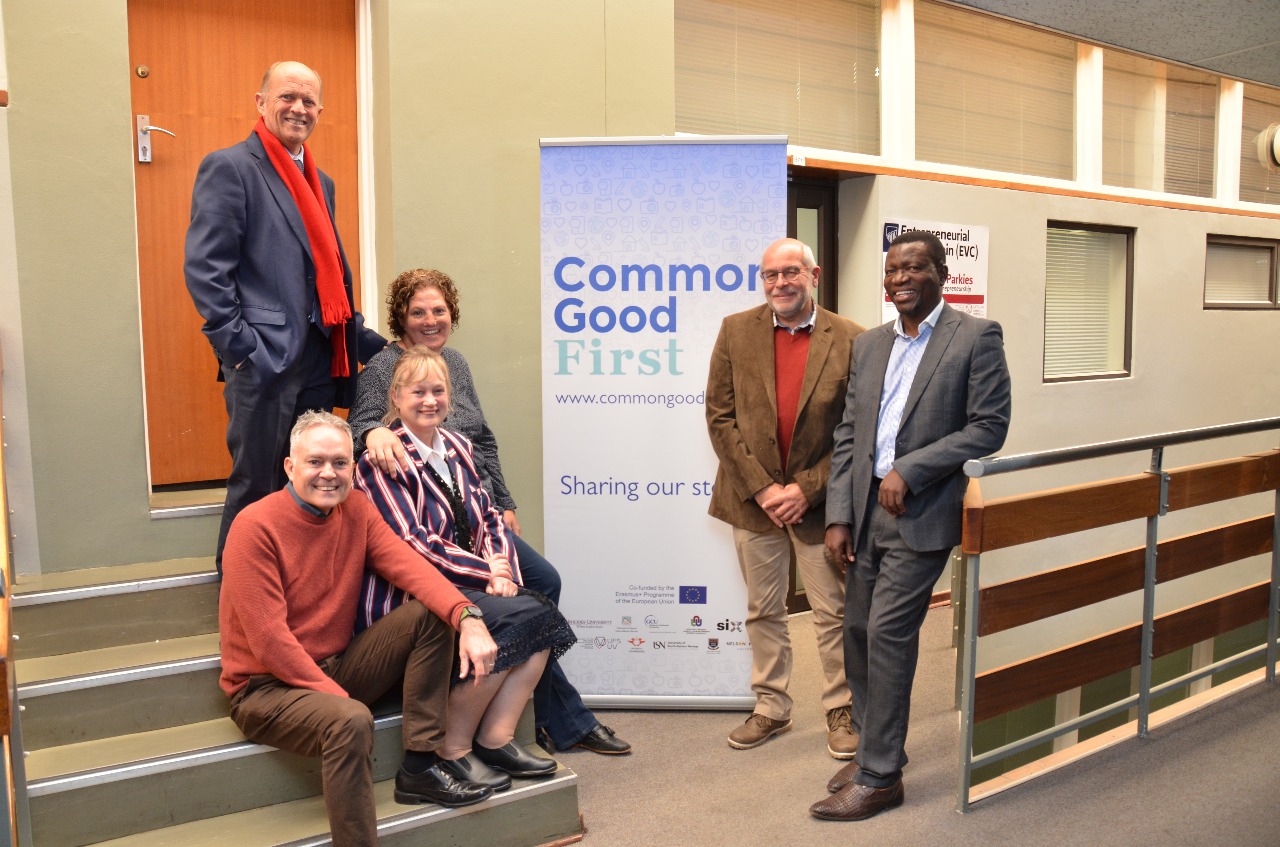 Dr Deidré van Rooyen, the project manager at the University of the Free State and Dr Il-Haam Petersen, Post-Doctoral Research Fellow at the Human Sciences Research Council  (through skype streaming) elaborated on the benefits of digital stories and the opportunities for co-operation and partnership building between Higher Education Institutions and community development.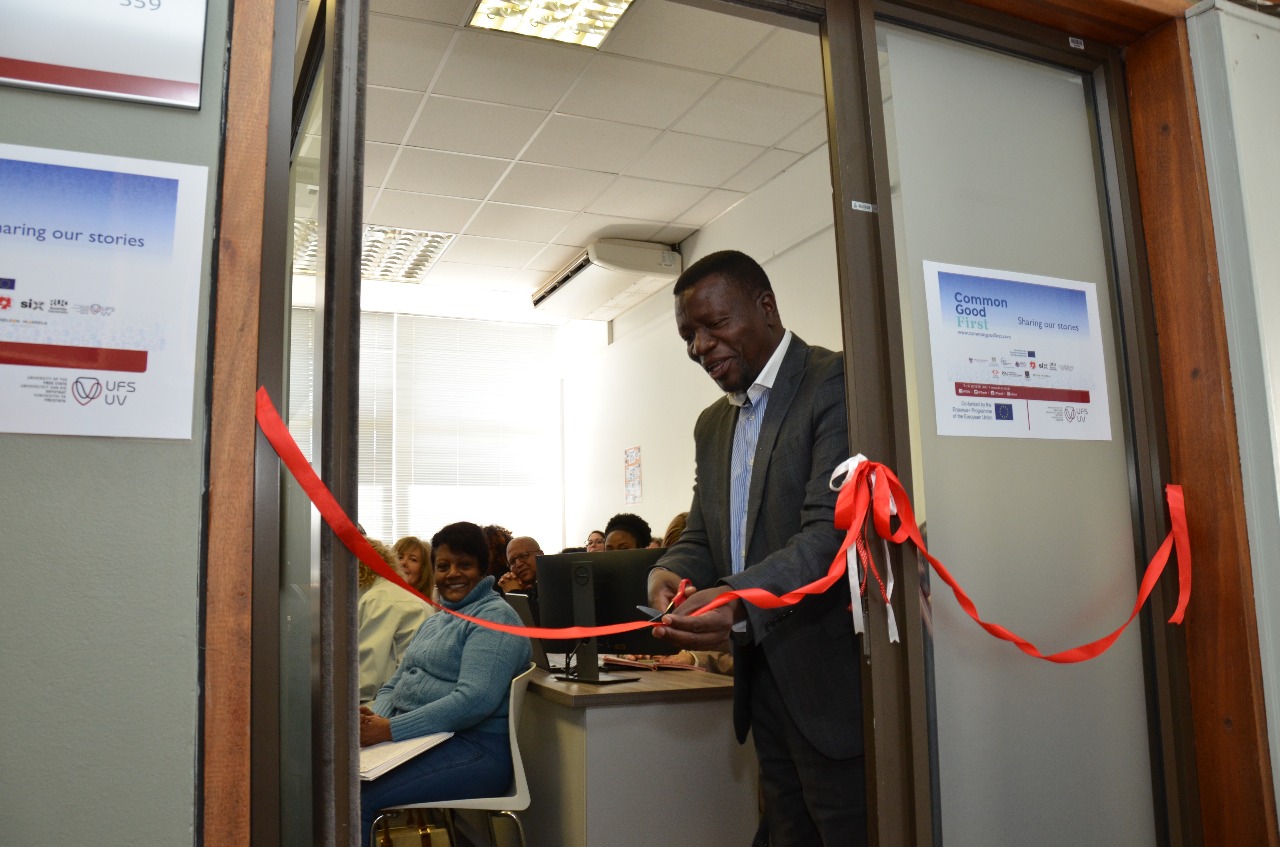 Finally, Bishop Billyboy Ramahlele, the University of the Free State Director of Community Engagement, officially cut a ribbon to commemorate the opening of a digital lab that will contribute to positive relationships to make the university, the region and the country a better place for all.